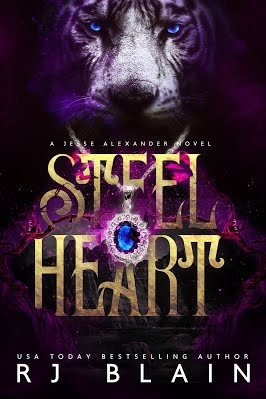 Publisher: Pen & Page Publishing
Date Published: December 25, 2019
With the Hope Diamond locked around her throat, Jesse Alexander finds herself in the unfortunate position of being a walking national treasure. With the Starfall stone poised to pulse and flood the world with more of its magic, she must figure out how to remove it before she becomes its pawn yet again.
Unfortunately, the stone has a mind—and plans—of its own. Add in a determined tiger, a wolf out for revenge, and an ultimatum to find her clan's missing Starfall stone, and it will take all of Jesse's wit and cunning to survive with her life—and her heart—intact.
My Review
I do love me some Jesse Alexander. Different than any other character we've seen from the indomitable Ms. Blaine, Jesse is one tough, funny and downright crazy chick. It was great to see her again after Water Viper. This book was a nice followup to Book One. We got to see some of the previous characters as well as some new ones. I did feel that there was some repetition in the dialogue that could have been weeded out and thus the 4 instead of a 5. However, Steel Heart still grabbed my attention and I look forward to the next installment with great anticipation. If you liked Water Viper then you'll have fun with this next chapter in Jesse's oh-so-adventuresome life!

4⭐️⭐️⭐️⭐️

We received this ARC as a free gift upon our request and I am voluntarily leaving my review. All opinions are my own.
About the Author
RJ Blain suffers from a Moleskine journal obsession, a pen fixation, and a terrible tendency to pun without warning.
In her spare time, she daydreams about being a spy. Her contingency plan involves tying her best of enemies to spinning wheels and quoting James Bond villains until satisfied.